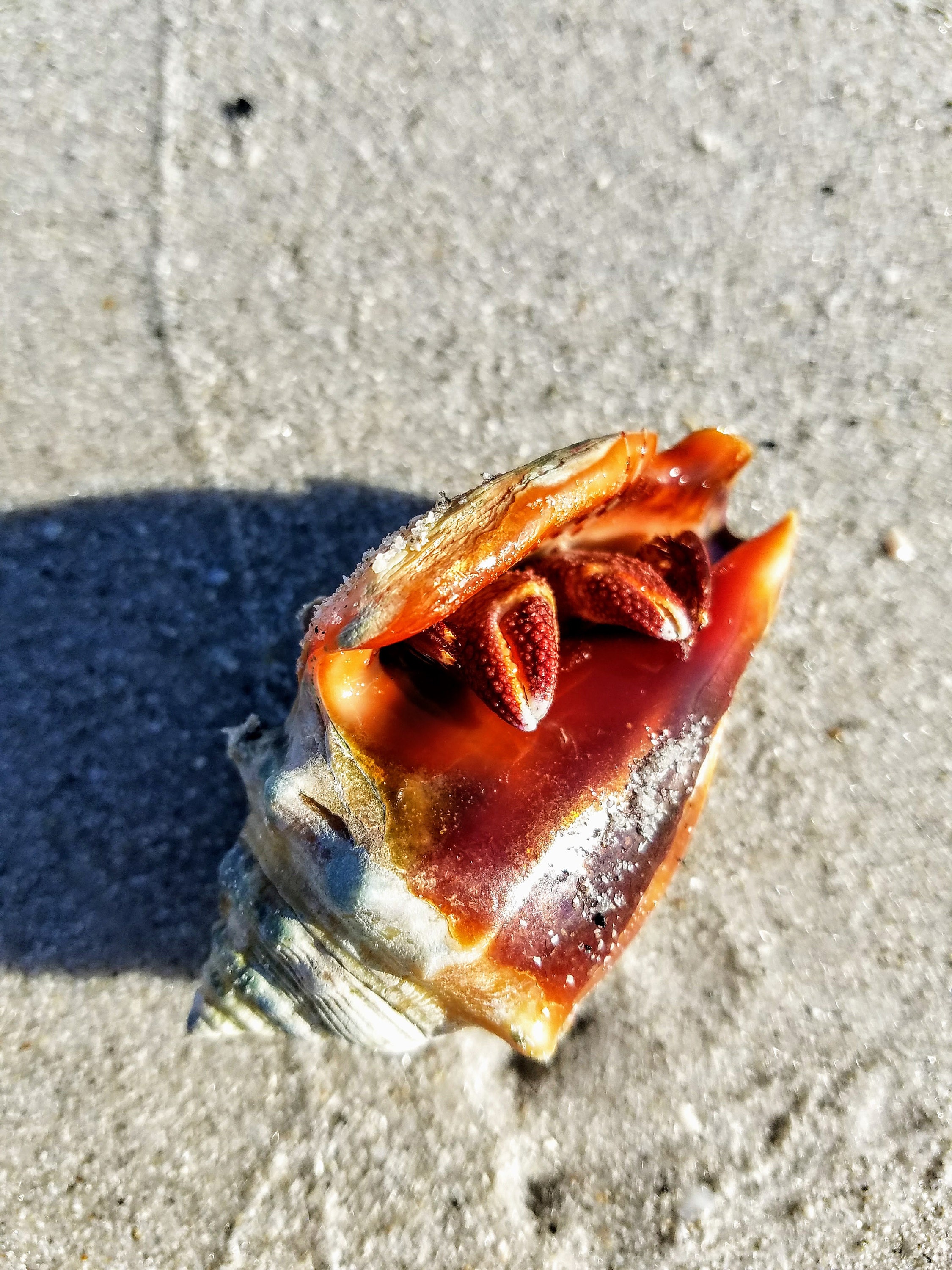 You would surely be hiding under a rock (or a stump in this case) if you haven't heard the satirical term, "Tree Hugger".  I use  the analogy of "Shell Hugger" not to describe myself as an activist of all things shell related or obscure abnormal quirk in need of therapy.
Conversely, to educate my clients and readers, the importance  of sustainable seashell collecting and respect for the environment from where they are collected.
For instance: May 1st, marked the start of Sea Turtle season that runs thru November 1st.  It is a time when these beautiful sea creatures arrive from the depths of the ocean, make their way to island beaches and beyond to create nests and lay their eggs. It is truly an amazing ritual to witness if you are lucky enough, or merely see the trail they leave  behind n the sand.
It is important that beach goers consider these gentle giants reproductive season by not interfering with the process. Obvious measures of not bothering them, or their nests, back filling any holes or structures left on the beach and lights OUT to include seaside homes and overzealous shell collectors who head out in the dark with lanterns at low tide.
It also means checking each shell for live creatures who claim a seashell as "home" and tossing back any specimen that have inadvertently been beached. Chances are, they were making their way back to the sea using their "foot" and were tossed ashore by high winds and tides.
One last thing to note (and I'm sure I have not "covered off" on all things sustainable), it is not cool to swim out to the sand bars where living starfish, sea urchins, sand dollars and a plethora of assorted sea creatures hang out to poach your bounty. "Poaching" the operative word; not only unethical, but ILLEGAL! Cha ching!
I share with you to make it perfectly clear, that all artistry available from Seashellabration!, past & present has been collected in a responsible, SUSTAINABLE way. 
Living on a private, barrier island has taught me plenty; starting with patience  (plenty, beautiful specimens are available to all who wait) and RESPECT for all indigenous creatures that create the island ecosystem we share as home.
Now, if life was this simple on the  mainland ...hmmm.